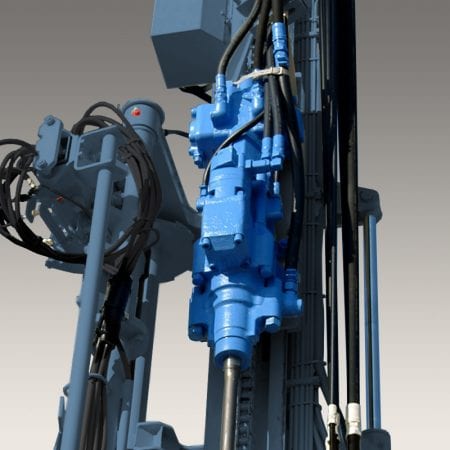 HD700 Series Drifters Features & Benefits

Combines powerful penetration with agility and easy operation.

Integrated drilling system is comprised of all-hydraulic controls and a reactive damper control system, which work together to accommodate changing rock conditions.

The hydraulic controls automatically adjust impact and feed force, while the damper control system regulates pressure based on rock hardness.

Dual damper system maximizes energy transfer to produce straighter holes.

Compact valve design provides rapid valve and piston response for enhanced performance.

Easy to maintain accumulators feature long-life diaphragms

Rugged, dirt-resistant in-line shuttle valve requires little maintenance.

New variable-stroke piston is designed to maximize energy transmission, delivering optimum drill performance in a variety of rock types.

Unique dual-damper system provides straighter holes and increased drill tool life.

Internally lubricated front-head means no oiler to fill and no bearings to grease.
The ATD100 Air Track Drill is a self-propelled pneumatic crawler drill that can be used for both DTH and drifter drilling. It maintains a simple and lightweight design that is easy to operate and maintain.
Read More